Book your High Holiday Seats - July 1 July 31 and include a preferred seating request for a specific section of the sanctuary.
After July 31, all seating reservations will be assigned on a first come, first serve basis. (Your account must be current to reserve seats.)
Click HERE to reserve your seats.
Click HERE to dedicate a Machzor
There will be no Rashi Classes during the summer. Class will resume after Labor Day - Monday September 9th.
Shabbat Candle Lighting Times for Atlanta, GA
Weekday Minyanim
Click Here For Monthly Calendar
Sandy Springs Community Eruv Status
Please check back on Friday for status.
Last checked at 2:39PM 7/19/19
Thank you to Mendy Kessler and Sholem Morris for checking the eruv weekly!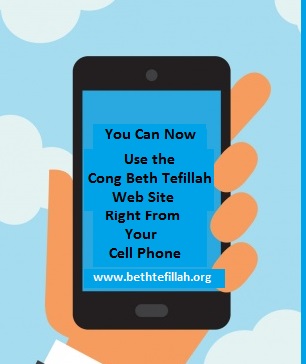 Weekly Parsha
Weekly Learning Opportunities

Shabbat Candle Lighting Times for Other Cities
Sun, July 21 2019 18 Tammuz 5779