Study Groups at Congregation Beth Tefillah
Daf Yomi
Traverse the entire Talmud, page by page, joining the global seven-year cycle.
Instructor: Rabbi Yossi New
Time: Sunday – 8:15am
Monday – Friday: 7:30am
Shabbat – 8:30am
Tanach
Travel through the books of Prophets and Writings. Gain historical insight into their lives and times, while decoding the timeless depth and wisdom of their words. Its always a great time to join!
Instructor: Rabbi Avremi Slavaticki
Time: Monday - 7:30pm
Beit Midrash Night/Study Hall 8:30pm.
Tuesday night is a night of open community learning with one on one "Chavruta" style study.
Lunch and Learn and Parsha Class
Nuture your body and soul. Have a tasty lunch accompanied by a talk about the weekly Torah portion.
Instructor: Rabbi Yossi New
Time: Thursday – 12:00pm
Davening 101
An educational and thought-provoking Shabbat morning discussion group
Instructor: Rabbi Isser New
Time: Shabbat - 10:00am
Torah on One Foot
A short Halachik or historical topic to begin your week on the right foot!
Instructor: Avremi Slavaticki
Time: Shabbat - 12:30pm
Tanya Class
Discover the spiritual anatomy of your G-dly soul and what makes it tick, as we study the foundational text of Chabad philosophy.
Instructor: Rabbi Isser New
Time: Shabbat - 45 minutes before Mincha
"Avot Ubanim"
Father & Son Learning in the winter months.
What a fantastic way to start off your week!
Engaged learning, Prizes & Pizza!
WILL RESUME IN THE FALL
Tue, May 21 2019
16 Iyyar 5779
Sandy Springs Community Eruv Status
Please check back on Friday for the Eruv status.
Last checked at 1:20 2/1/2019
Thank you to Marc Creizman, Sholem Morris, and Mendy Kessler for checking the eruv weekly!
Weekly Parsha
Today's Sefirah Count Is 31
היום אחד ושלשים יום שהם ארבעה שבועות ושלשה ימים לעמר
Parshat Behar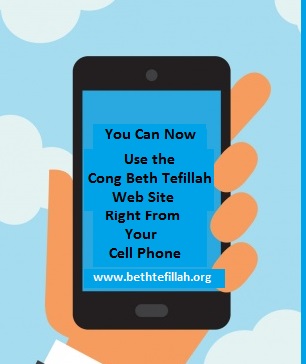 Zmanim
Alot Hashachar
5:06a
Earliest Tallit
5:41a
Netz (Sunrise)
6:32a
Latest Shema
10:03a
Zman Tefillah
11:14a
Chatzot (Midday)
1:34p
Mincha Gedola
2:09p
Mincha Ketana
5:40p
Plag HaMincha
7:08p
Shkiah (Sunset)
8:36p
Tzeit Hakochavim
9:18p
More >>
Tue, May 21 2019 16 Iyyar 5779