Services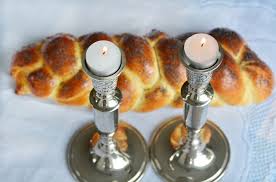 Shabbat
Our goal is to broaden the understanding of Judaism, and through better understanding, establish each individual's relationship with G-d. Join us to experience our interactive service. Come learn with us.
Kabbalat Erev Shabbat Service at Candle Lighting Time
Shabbat Morning 9:15 AM followed by a Kiddush Lunch.
Weekday Services
Shacharis
Check Calendar for weekly updates and changes.
Sunday - 9:00 a.m.
Monday and Thursday - 6:40 a.m. and 8:00 a.m.
Tuesday, Wednesday, Friday - 6:45 a.m. and 8:00 a.m.
Rosh Chodesh & Chol Hamoed - 6:30 a.m. and 8:00 a.m.
Minchah/Ma'ariv
20 minutes before Sh'kiah
Thu, October 29 2020
11 Cheshvan 5781
Today's Calendar
Shacharit

: 7:30a
Daf Yomi

: 8:15a
Mincha/Maariv

: 6:30p
---
Tomorrow's Calendar
Shacharit

: 7:30a
Daf Yomi

: 8:15a
Candle Lighting

: 6:28p
Mincha/Ma'ariv

: 6:30p
---
View Calendar
Zmanim
Alos Hashachar
6:40a
Earliest Tallis
7:09a
Netz (Sunrise)
7:55a
Latest Shema
10:37a
Zman Tefillah
11:32a
Chatzos (Midday)
1:21p
Mincha Gedola
1:48p
Mincha Ketana
4:31p
Plag HaMincha
5:39p
Shkiah (Sunset)
6:47p
Tzais Hakochavim
7:25p
More >>
Thu, October 29 2020 11 Cheshvan 5781